POW/MIA CHAIR OF HONOR
We are proud to partner with the Rolling Thunder®, Inc. to supply chairs for their POW/MIA "National Chair of Honor" program. A POW/MIA chair in any location is to remain perpetually empty to help people remember that even though our soldiers are not here, there is always space for them. POW/MIA Chairs of Honor can be found in public spaces ranging from professional sports stadiums to small town city halls, and everywhere in between.
Chairs have lead-times from order to delivery, which run 4 – 6 weeks depending on product demand. Hussey Seating will donate the chair if you commit to creating a local PR event around the chair dedication and the POW/MIA mission and then share the results with us.
For more information and the necessary forms, email a request to pow-mia@husseyseating.com.
FIXED Chairs
Purchase Price:
Fixed Chair: $200 plus $200 S&H
Freight Option: Customer Pick-Up Available upon Request
Ask us about our Donation Program
Download more info about the Donation Program here.
For questions please e-mail pow-mia@husseyseating.com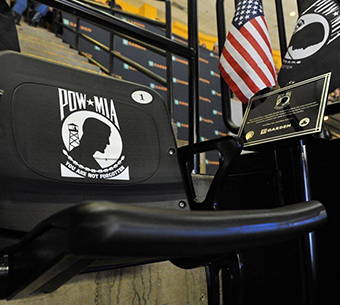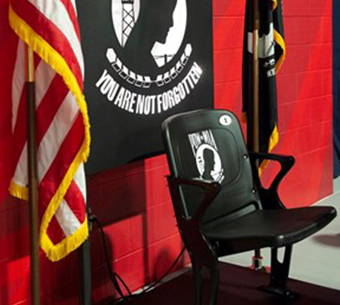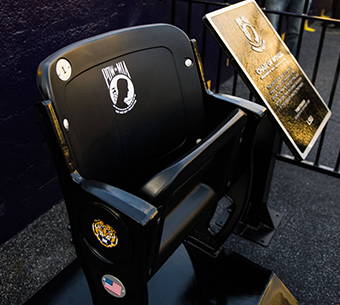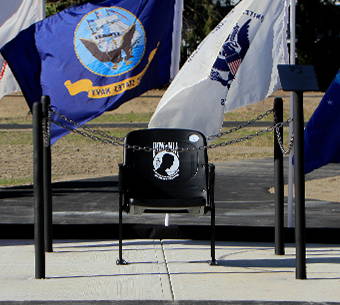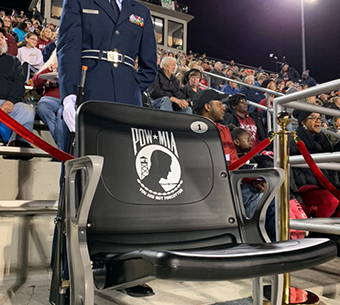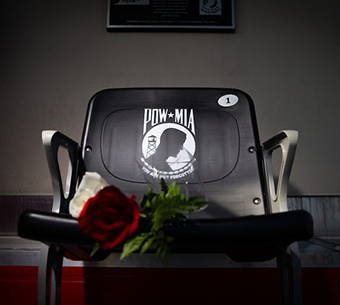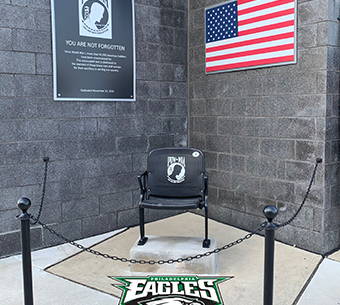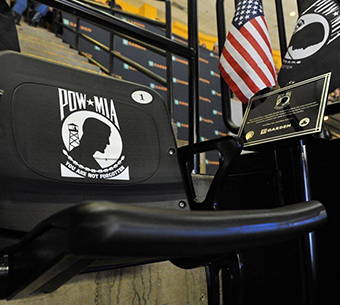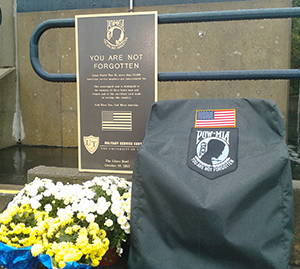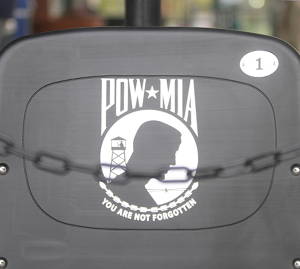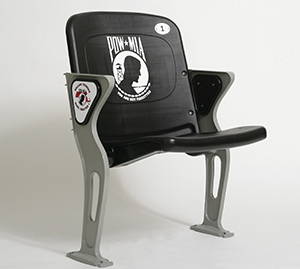 Hussey Seating Company supports the efforts of the POW/MIA Chair of Honor program and the servicemen and -women of our armed forces. Thank you for all who have put their lives on the line to keep us all safe! We are committed to supporting our armed forces, veterans, their families and those who have yet to come home.